Attached below is a Word doc with a sample table that I try to copy to Excel. One row in the Word table may become multiple rows in Excel. That causes other problems when processing the Excel table. Ideally, the copy to Excel gives one row for each ACTION FIELD entry as it does in this Word table.
Word Table showing first 8 rows:

Excel Table after copying first 8 rows has 22 rows. I would like Excel to have only 8 rows, since that is what Word had.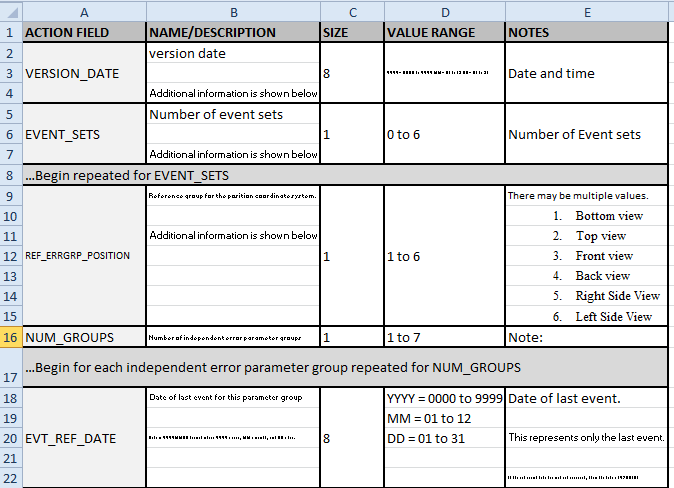 Both the full sample Word table, and the attempted copy to Excel (with 22 rows) is attached.
Word_to_Excel_Issue.docx
ExcelHasTooManyRows.xlsx