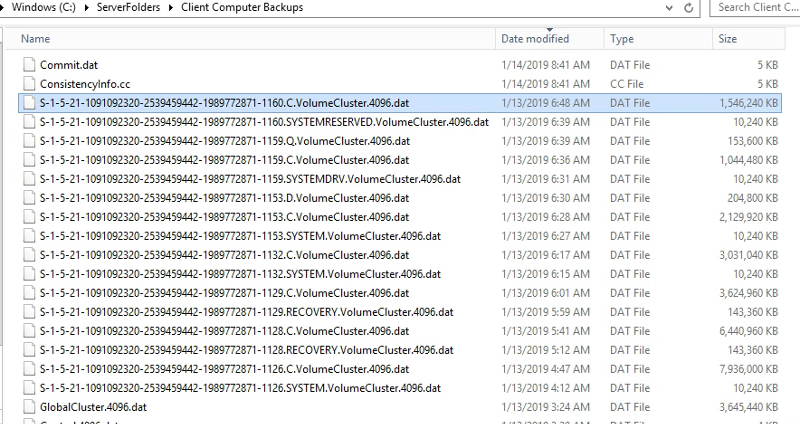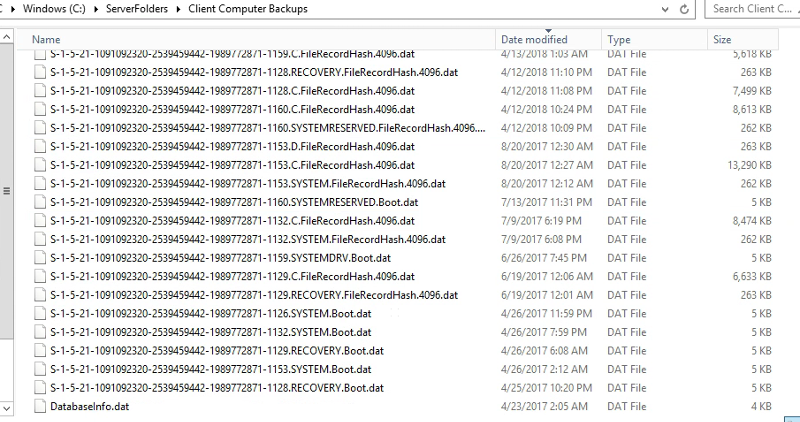 Hi,
I have Windows Server 2012 Essentials and found this unfamiliar folder C:\ServerFolders\Client Computer Backups folder occupying over 700GB of space.
It consists of files from yesterday to April 2017 as you can see in two screenshots.
What are these files? Who is creating these files? Can I remove them?
Thanks.