IIS UR: Re write Rule issue.
2 Windows 2012 R2 Data Center NLB IIs URL rewrite DFS/R
2 Windows 2012 R2 Web Farm IIS ASP
My internal network works fine pointing all my web sites to the virtual ip address of the NLB server.
My problem is on the external clients trying to access my sites.
I changed my port forwarding rule in my Meraki Router to point to the virtual Ip Address
After some minor adjustments I got my first domain working to a point.
 when I go
http://www.tgcsnet.com
   that gives me my landing page.  Then I click on a link to the next page which has several hyper links on it. I get to that page
But I have a sub directory under TGCSNET.com which I can not get displayed.
http://www.tgcsnet.com/wrestling
   does not work
the other link are to external sites they work fine.
The other issue I have is with my second domain  both using ort 80
I can not access that site either.
See attached files of my rewrite config.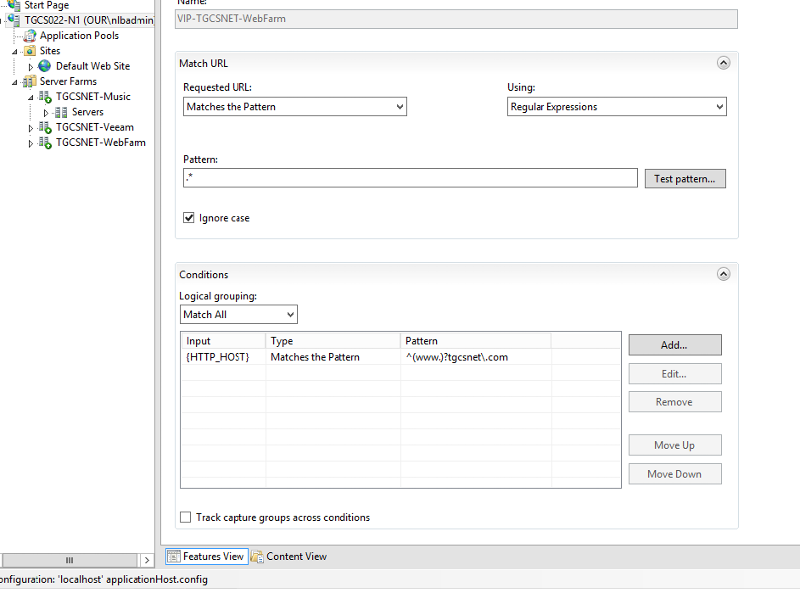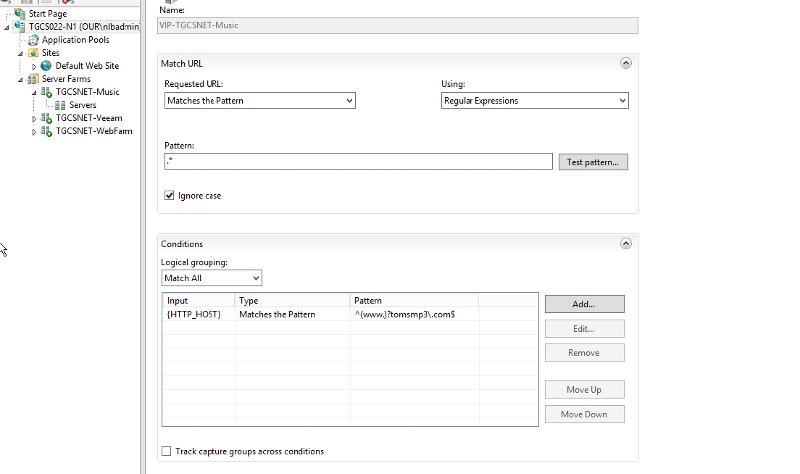 What am I missing here?
Thank you
Tom