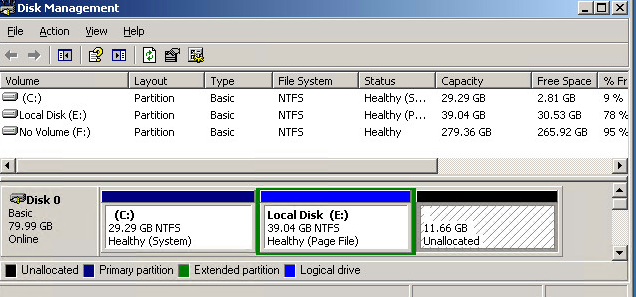 Hi,
 I have a virtual machine running Windows 2003 server standard. It has C, E and F drive. C and E drive is on the same disk 0.
 I like to allocate more space for E drive. So I increased the hard disk size in virtual machine/Edit settings by 11GB for testing.
 When I run DiskManagement in Windows 2003 server OS, I see 11.66GB free space next to "Local Disk )E:) 39.04GB.
 When it is all done, I like to see E drive showing 51GB.
 Is there a FREE software out there that I can use?
Thanks.