I'm working with an old code that uses Grid.MVC and I need to add a parameter to do something. I've tried C# code, and some other ways but still couldn't get what I wanted to work.
I want to try one last thing in jQuery before I break the news to my manager that this is old code and we should leave it as is.
I'll explain.
1. You see the screenshot below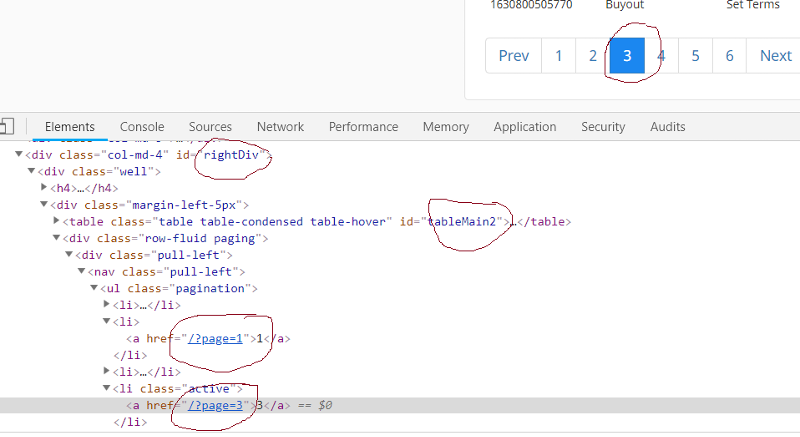 2. When user clicks on a "page" button, I want to either add another word to end of the "page" OR tag a word to the
end of the page number
End of the page number would be better.
<a href="/?
page
=3">3</a>
3. I used "rightDiv" element but I think "tableMain2" is better. I somehow need to drill down to get the "a" element
$('#tableMain2').click(function (e) {





			//find the ul named "pagination" 




                       //when user clicks on "a" , tag a text... for example "hello" to it




	});