Good Evening All,
This is my first post to Exchange Experts. I always tried to find my way by trying different solutions to the issues I had however I ma now facing DHCP issue on our new site with sonicwall product I have never used. Never used sonicwalls at all.
So I have below interfaces set: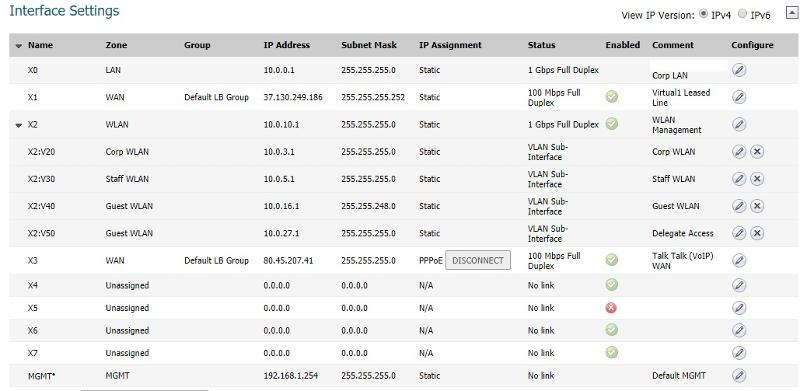 At this site corporate WLAN on X2:V20 is our corporate WIFI with DHCP served from SonicWall with range 10.0.3.xxx to 10.0.3.200
X0 with subnet 10.0.0.1 is a Corporate LAN with DHCP served from Widnows Server 2016 deployed by me with subnet range 10.0.0.xxx to 10.0.0.200
Now I have to merge those so the WLAN network take DHCP from the Windows server instead of sonicwall.
Sonicwall Model: NSA 2600
Any suggestions please?