My Skype Video (Mac) is not working and I have an interview at 4PM EST today!
I see the option FaceTime HD and the second camera I plugged in ONLY after seeing the built-in camera was not recognized.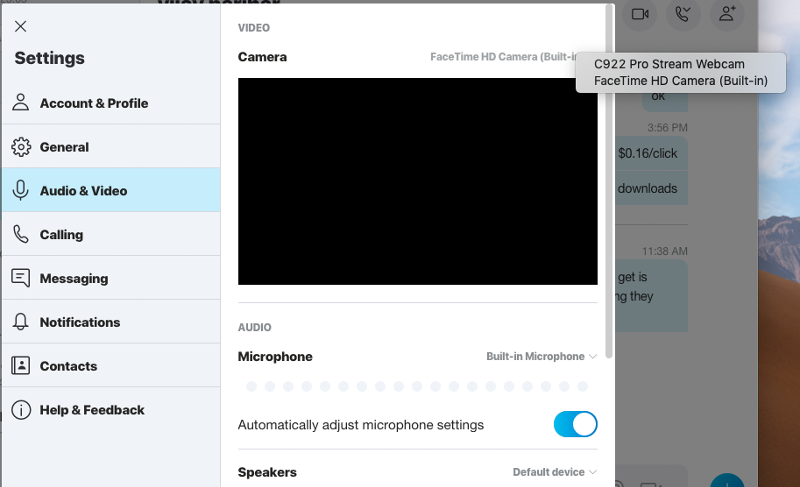 I have the latest version of Skype, according to Skype.
What canI try? It's urgent!
Thanks