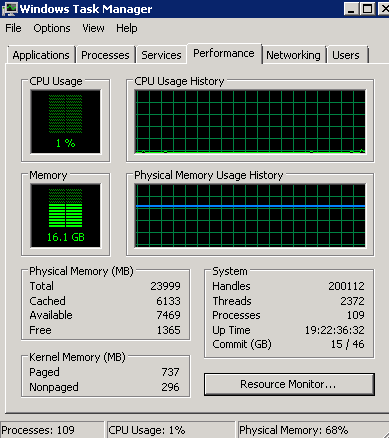 Hi,
  I converted a physical SBS2011 server as a virtual machine in Hyper-V server. A standalone SBS2011 had 24GB of RAM and I assigned the same amount when creating a virtual machine for it.
  Recently we migrated Exchange from SBS to Online and I disabled all Exchange related services in Services.msc.
  Do I still need to assign 24GB of RAM for this virtual machine? Sharepoint is probably still running in the background although we don't use it.
Thanks.