Hi people There!
I having problems assigning a bound control within a sub form called sfrmCostofSales subform] see the photo below . I want a control called stdcost to be updated by un bound control called txtperformance which carries special calculation for cost of sales , I tried the VBA code below , but nothing is working:
Private Sub Form_BeforeInsert(Cancel As Integer)
Me.StdCost = Forms![frmCustomerInvoice]
![sfrmCost
ofSales subform].Form![txtPerforma
nce]
End Sub
The parent form is called frmCustomerInvoice , could it be I'm using a wrong event.
Instead of entering calculation of cost of sales per unit manually I want this control called stdCost which is bound to the table to be update by this unbound control within the datasheete subform called sfrmCostofSales subform] which calculate the correct cost of sales
Kindly help!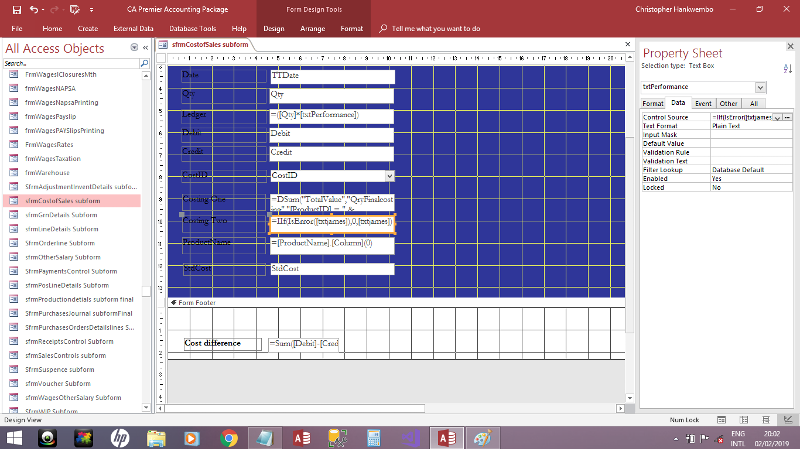 Regards
Chris