Hi,
I don't see where I did a mistake. I am use to create gpo for domain password requirement on AD2003 but not on 2016.
I created one and applied it to my Domain but it is not getting enforced.
Can you look at it and tell me what I did wrong?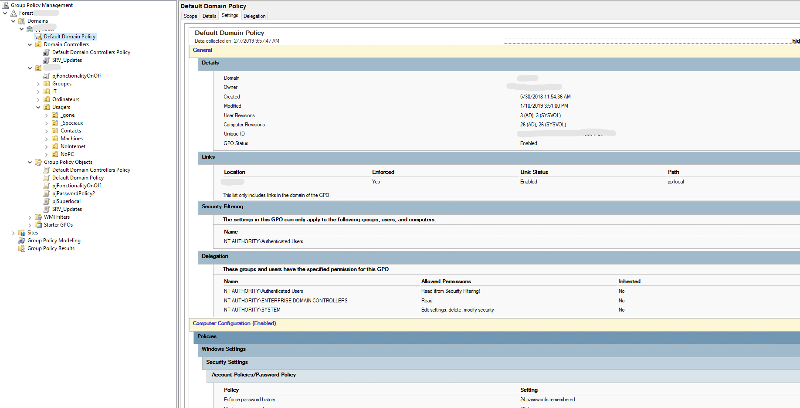 tx!