Client computers receive "Do you trust the publisher of this remote connection" when attempting to connect to Connection Broker.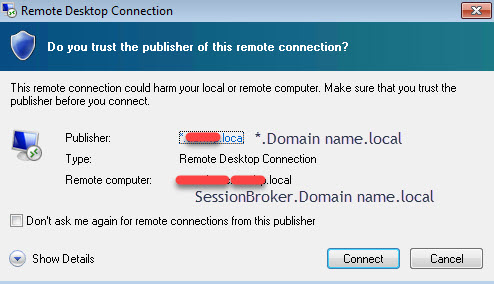 I have a Windows 2016, 4-server terminal services system configured as follows (NOTE: There is no Gateway configured)
Server 1 = Connection Broker, Licensing, and Web Access.
Server 2 = Session Host
Server 3 = Session Host
Server 4 = Profile host
A wildcard certificate *.domain.local has been issued by an Internal CA and installed on all servers. The certificate has been imported into RDS binding with all roles as shown in screenshot. Created certificate using
https://dilanweerasinghe.wordpress.com/2015/01/24/creating-a-wild-card-certificate-for-remote-desktop-services/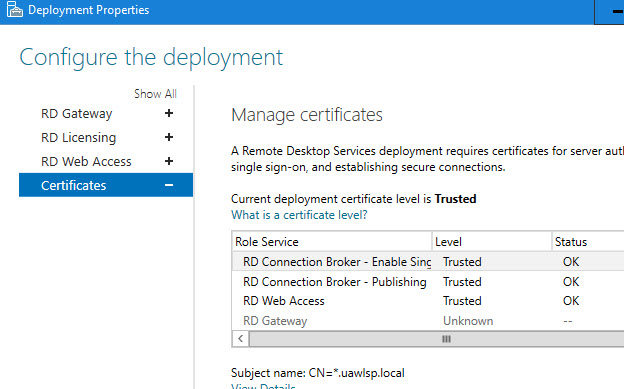 The .RDP file has been signed with the Thumbprint (Sha1) of the certificate.
I have populated the following GPO with the cert's thumbprint and have verified that client computers have been successfully updated.  Computer Configuration\Administrati
ve Templates\Windows Desktop Services\Remote Desktop Connection Client.