vSphere web client fails to load in Firefox or other browsers. we get message:
"An internal error has occurred - Error #2134"
Please see enclosed screen-shot which includes 'error stack' as well. Have tried clicking on both Yes and No, to reload the client. Neither option works.
Have cleared the cache many times and have rebooted the machine as well. This happens on one machine only.
The vCenter and ESXi hosts are at version 6.5. The OS of client is Windows 10. Please suggest a fix. Thanks.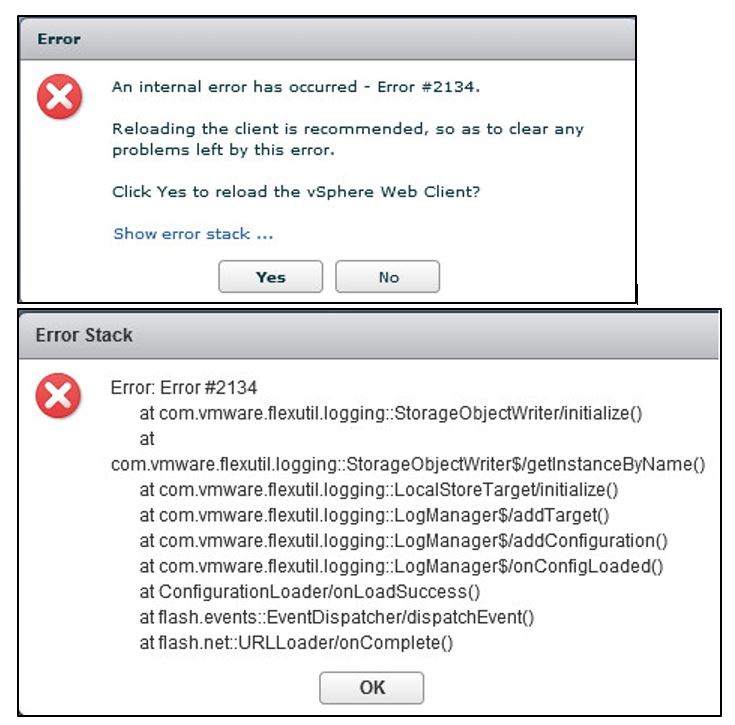 AKK