I am attempting to setup a new Send Connector in Exchange 2016 to route my outbound email via a smarthost.
The instructions I have from the supplier are to select "Type = Partner" and the "Route mail through smart hosts", then enter the suppliers IP addresses.
However, I am unable to select "Route Mail through smart host".  The option is just simply greyed out and impossible to select.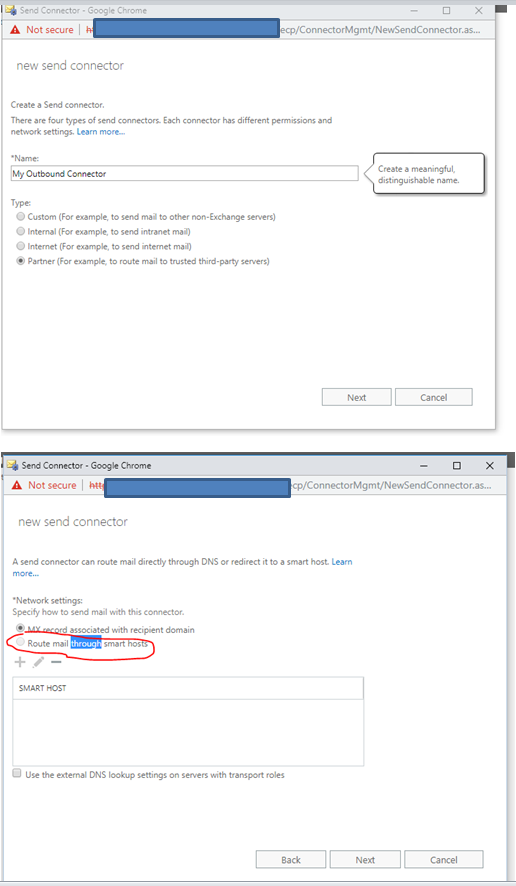 I guess I could try to create this using powershell instead, but I am concerned that there is something wrong elsewhere which is preventing me from selecting this option.
Any ideas?