Odd Error now appearing when trying to connect to Ond Drive Account via AWS environment.
I have a colleague that is using our One Drive for an SA Account to collaboration on files. The other day this error appeared when they logged into the AWS environment. Up until then the One Drive connection was working fine.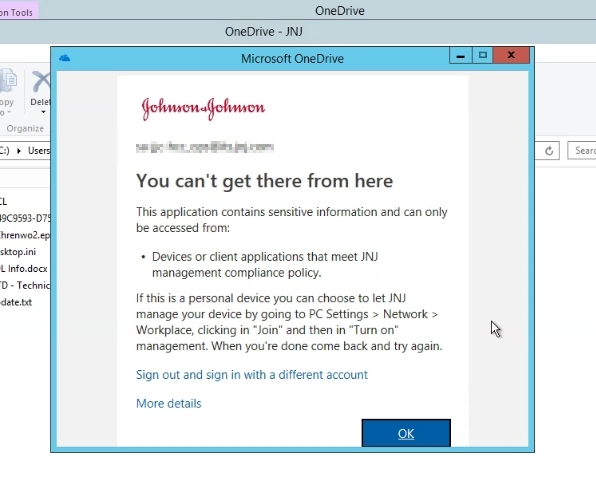 We have attempted to do the basic troubleshooting and there isn't a lot of stuff online with this error message as it relates to AWS.
Any suggestions? Is there something that may have changed?
To provide further context our team as their own AWS environment and I am able to connect to OneDrive without any errors. the only differences is the account we use for One Drive is the exact same one that I use to login to AWS. so maybe it is a security change of some kind?
Any guidance would be appreciated.
Regards,
Adam