Hello Experts,
Anyone can help me on how to properly configure this Access Control Board? Most of the problem lies on the drop bolt on not properly functioning.
I would like  to have this access control board and the zoter drop bolt function properly.
I have read the manuals, diagrams and watched tutorials on web but it doesn't works as it intended.
And just to let you know, I am new to this technology so I hope the steps for solving are fairly simple.
Drop Bolt, I think the main problem lies in this one. I have not seen any good wiring with this drop bolt model.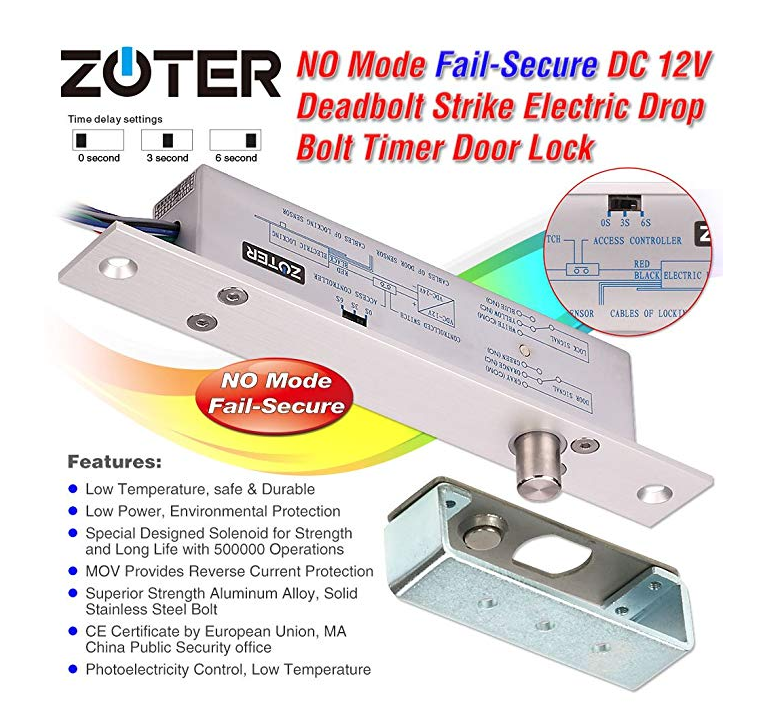 :

Access Control: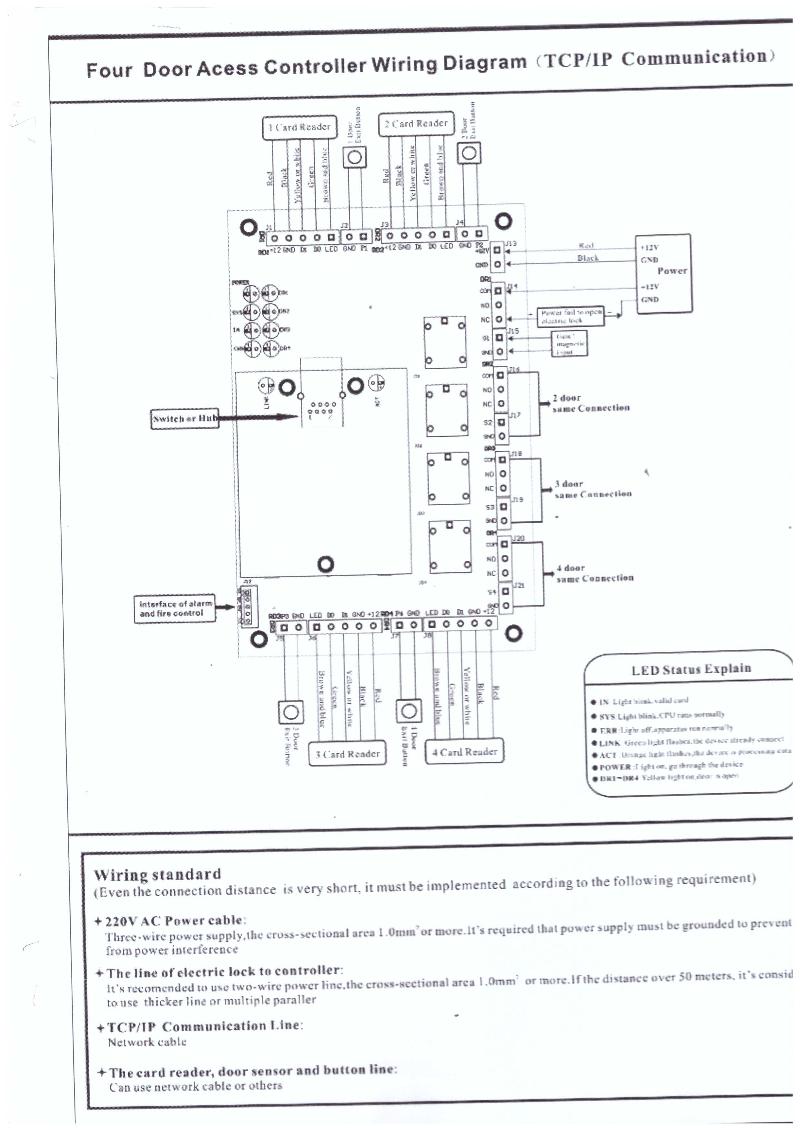 Wirings:
A
. I followed this manual guide with a bit of difference due to the drop bolt(+12V to NO) but doesnt work with the software and card reader.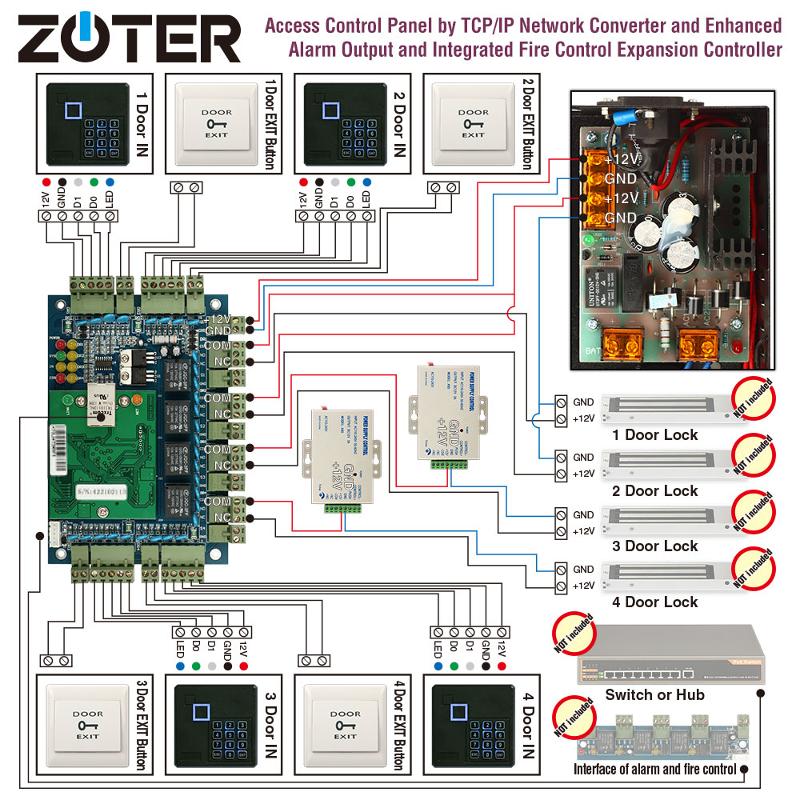 B.
I followed this wiring but it has a problem when the magnetic plate is on the lock sensor...It wont open at all regardless of card readers, exit button to software, however if I remove the magnetic plate it works, except for the automatic lock its like it based the locking on the timer instead of detecting the magnetic plate .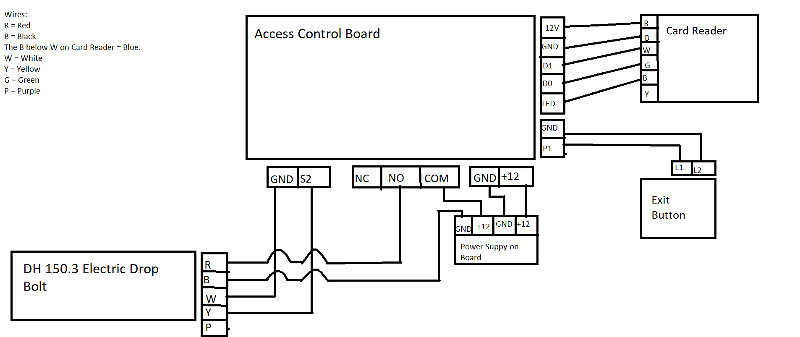 C.
this is a rough sketch of the best wiring I have, Its the same as Wiring B however the Exit Button works now and its Locking is based on detecting the magnetic plate instead of timer like Wiring B.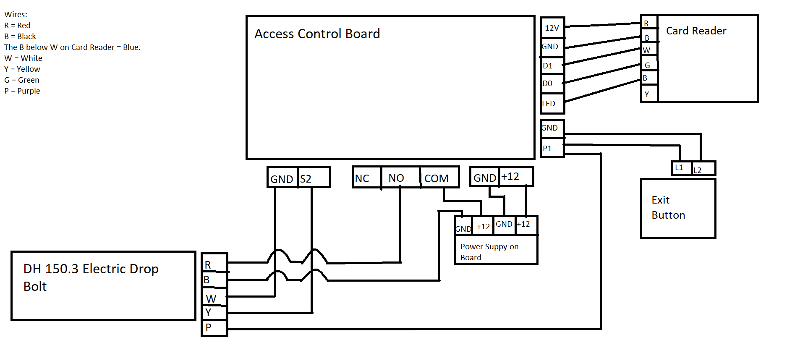 I have made a video for more clear details. In this video I used the Wiring B.
Electric Drop Bolt
I would really appreciate if anyone can assist me on this.