Hi Experts,
In the Azure web management portal I'm trying to view management certificates and when I go to the following location: Subscriptions > company name > Management certificates
I see a message that says "You must be a co-worker administrator on the selected subscriptions to view management certificates"
I'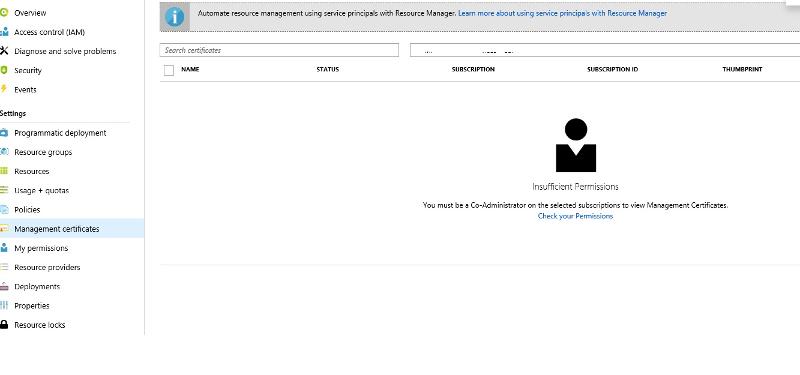 m using an account with Global administrative permissions. Im not sure why I can't view this?. Do I need an additional level of permission to access this?
See attached screenshot of issue seen
Thanks