Hi,
Could someone please explain the practical difference between these two dns settings in DHCP?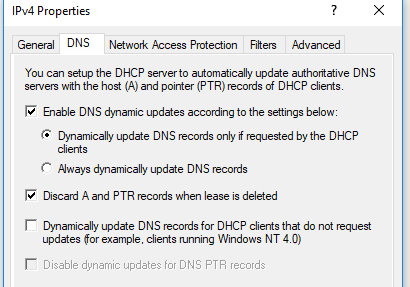 I am currently set to "Dynamically update DNS records only if requested by DHCP" but I have read that best practice is to use "Always dynamically update DNS and PTR records"
Why should I do this? I do see many duplicate/old A records in my DNS. Will changing the setting to "always" stop these duplicate records?

Thank you very much