Removed a SBS2011 and migrated to a Server 2016 with 1st VM (PDC) and 2nd VM(Exchange 2016). Rekeyed the cert and everything works fine except Android devices. Get this error.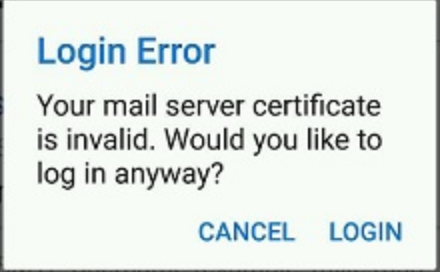 Allot of information on the internet but haven't seen anything that's helped resolve the issue.
Microsoft updating the TLS to 1.2, but providers not having done this, as we are all having this problem with mobile phones and tablets using Outlook.
Some information about this on the internet but the links don't really give any resolution.