Windows 10 Pro (Laptop) to a Windows 7 Pro Machine (Server) I am confused about RDP Remote Desktop Connection. I have a computer on my network that I should be able to connect to through wireless that has two users. 1. Administrator with NO PASSWORD. Then 2. (Also an Administrator account) My First Last Name with a Password I use 20 times a day at least.
I looked up the IP address and the machine I am going to has both LAN IP 192.168.1.55 and a Wireless LAN 192.168.1.104
So since my laptop is wireless connecting to the server through it's wireless adapter I chose 192.168.1.104
I plug in the IP from one machine to another and get what looks like a connection with the machine. It asks for Username & Password. I put either of the two in and I get errors. The Administrator gets this error.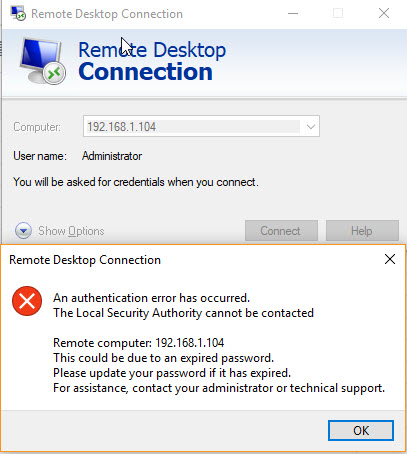 Then my name as an Administrator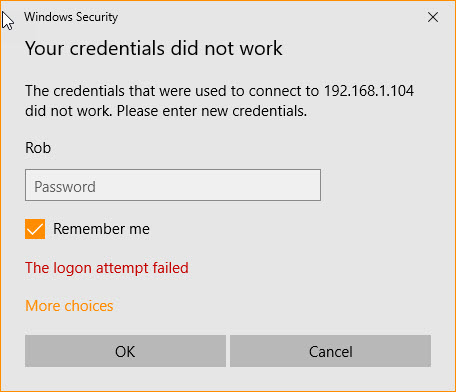 Since I have been able to go to the machine (the server I am trying to remote into) and login with either of those accounts. What can I look for that might address why I cannot remote in?