HI,
I need a GUI client for sftp on MAC.
I have downloaded cyber duck. And i could connect to a sftp machine with port 22.
But then i tried another machine with port 7122. It seems it doesnt have ability to handle this port.
Although i am able to connect if from terminal.
On cyber duck if i manually change the port to 7122 it doesnt work.
It throws the following error :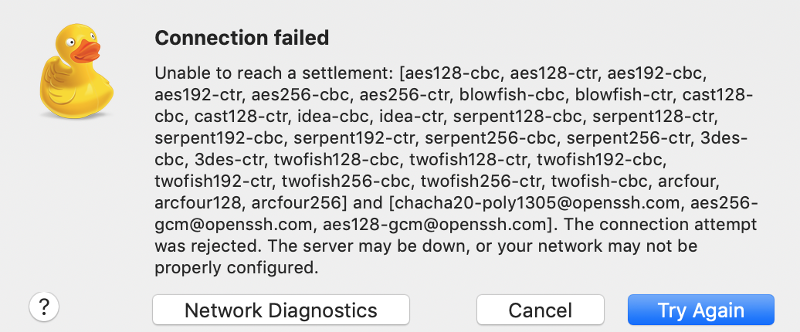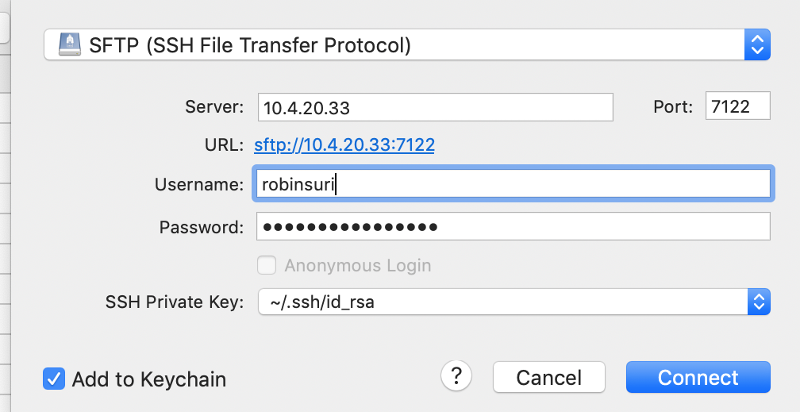 Please help in suggesting some way to connect to this through some GUI client.