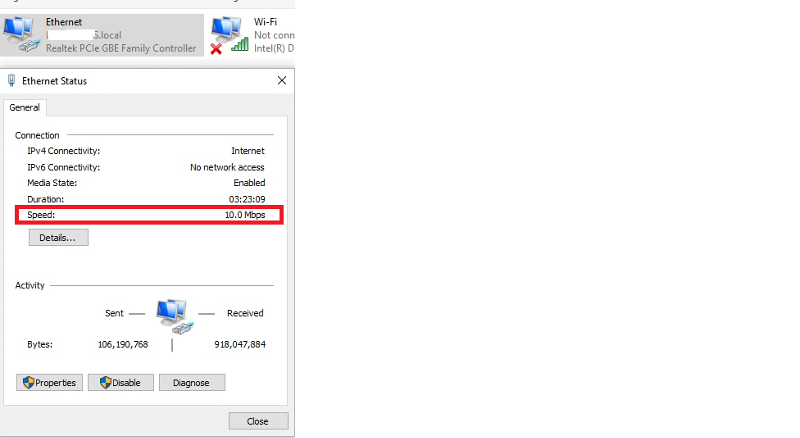 Hi,
 I have a desktop PC where network adapter card shows 10.0Mbps, but network card is capable of 1Gbps.
 It is currently connected to  Linksys LRT215 Gigabit VPN router.
 Strange enough, when I connect this computer to a Ubiquiti Networks 48-Port Gigabit UniFi Switch (Part#: US-48-500W), there is NO LIGHT lit on the switch. But all the workstation PCs and other PoE devices are connected to this Ubiquiti and every single connected port shows link and activity light.
So I have no choice but to connect to Linksys LRT215 Gigabit VPN router. Linksys is daisy chained to Ubiquiti Switch.
Can you help?