I've been examining the network routing table on my Windows computer, and I'm wondering why there are 3 entries instead of just 2.
At a command prompt I type "route print".
The resulting display has columns "Network Destination | Netmask", "Gateway", "Interface".
I'm wondering what the difference is between a Gateway and an Interface.
I'm thinking of a very simple Dial-Up Network setup:

The Network Adapter has the following IP address: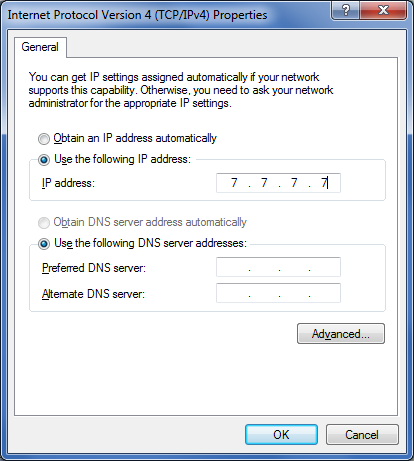 Is this the "Gateway" IP address, or the "Interface" IP address? And what would the other IP address be for
If I wanted my program to send some data to IP 1.1.1.1, and I want this data to go out over Network Adapter 7.7.7.7, I could add to the network routing table a line with:
1.1.1.1 255.255.255.255
for Destination and Mask, then would I add 7.7.7.7 to the "Gateway" or to the "Interface"?