Hello experts,
I am trying to find an effective way to manage lines in powerpoint.
I identified two problems:
1-In powerpoint you cannot connect your lines objects, but you can do it for shapes. As a result there is always an space between each end and beginning ie : blue ovals:
2-If you want to re-size vertical & horizontal lines I grouped them however given that the vertical line is an horizontal line with 90° rotation I cannot properly re-size it.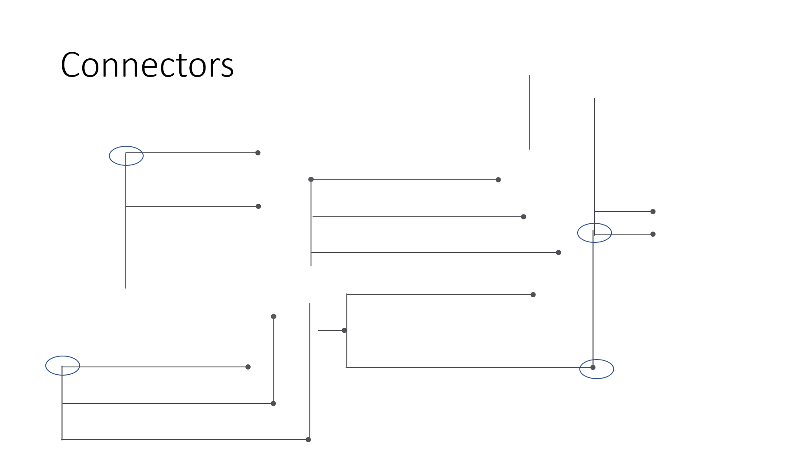 Do you have advices on this?
I attached dummy file.
Thank you in advance for your help.
Connectors.pptx