I have created a slide which consists of a company logo in the lower left corner, a vertical line which extends from the top of the slide to the bottom to create a visual divider and a black background: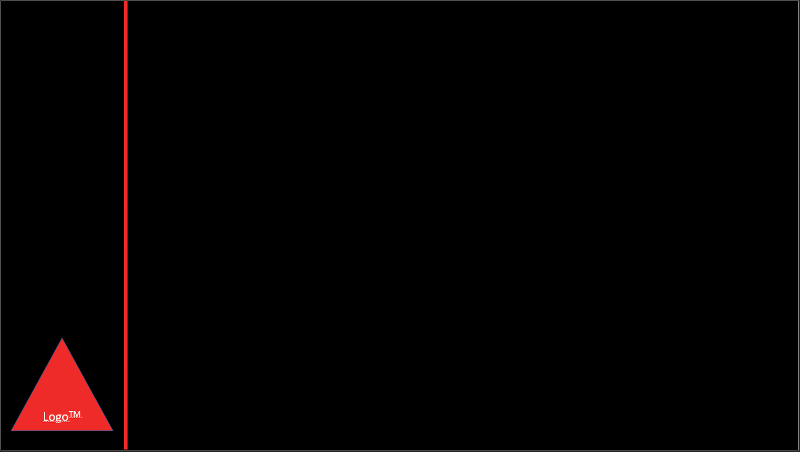 I want this slide to be the 'background' of this presentation. I don't want to hit "Duplicate Slide" - I just want every new slide to appear with a black background, logo in lower left corner and dividing line.
How can I 'save' this slide to be a background for every new slide I create?