I'm using my application in Release folder output and i create several folders in Release folder where my running exe belongs.
and i have lots of Path directions like below;
 Dim dbDir As String = Path.Combine(Environment.CurrentDirectory, My.Settings.str__data_dir, My.Settings.str__data_db)



all my Environment.CurrentDirecto
ry returns different location after i published it and open there.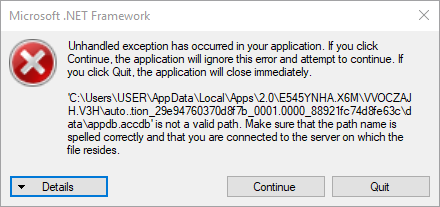 Is there a way to define these directories? Any help would be grateful.
Thanks.