Hi,
I run a query in SSMS and get the following results.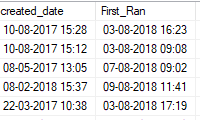 I use the exact Query in Visual Studio to create a Report.
When I deploy the report and run it in Report Manager
I get differences underlined below in the format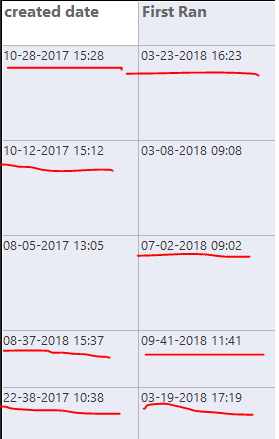 It seems strange that some of the formatting is correct.
Any guidance appreciated,
I am using SQL Server 2014
Thanks