Hi,
I have a Bar Chart in SSRS but I cannot get the Y axis items(Name values) to sort alphabetically.
Below is my Bar Chart in Design Mode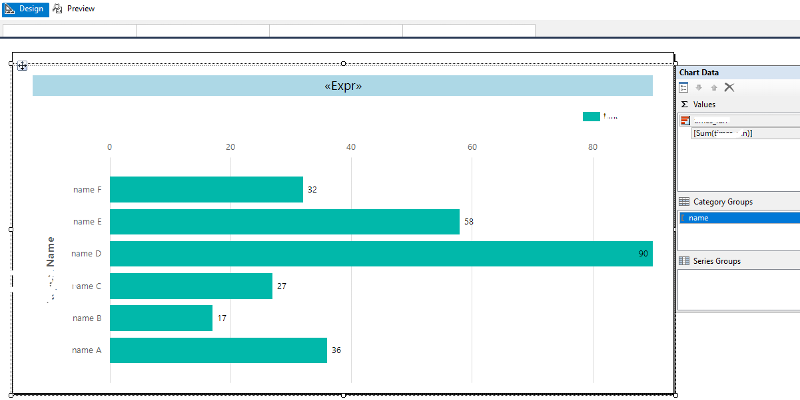 The Query that creates the Dataset is sorted by name and returns the sort order as expected.
I have also set the [name] value to sort A-Z in the Category Groups Properties.
However, when the report runs, the Names are not sorting as expected.
Any guidance appreciated.
Thanks