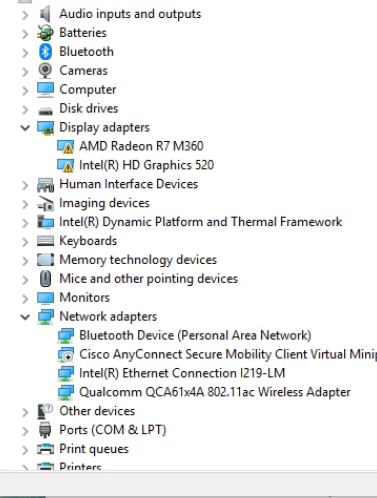 Hi,
I have a DELL Latitude E5570 laptop. It had Windows 7 and I upgraded it to Windows 10 today, but the problem is that the LCD screen display nothing when it boots.
I can see DELL logo and Windows 10 Log (4 small squares), but I don't see the logon screen.
However I can connect to that computer remotely using Spalshtop software or Remote Desktop program.
in Device manager, there are yellow marks on Video Drivers. I downloaded latest video drivers and chipset program and installed them all, but I can't get rid of these yellow marks.
When I connect the laptop to an external monitor using HDMI cable, nothing is displayed on the external monitor.
Can you help?