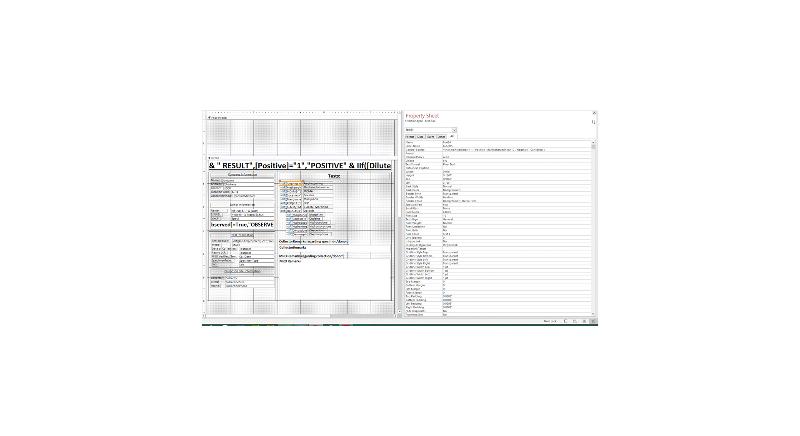 I have a drug screen database that is using Number Types zeros and ones for substances that are tested and blank if not tested. I need to create a report that will return specific substances tested for each person and the result (i.e.: if 0 the substance was tested for, and it is negative, if 1 the substance was tested for, and it is positive, if blank the substance was not tested for.
Microsoft Access 16. I have report working for DOT results because they always test for the same substances, which I have each substance field in my report. I cannot get non-DOT to work because there are many possible substances that could potentially be selected for testing. I would like the report to pull for each person what substances they were tested for (only. i.e. each company tests for different substances) and the result.
A line for each substance that can be tested for DOT (i.e.: Marijuana, Cocaine, Amphetamines, PCP, Opioids, etc). Non-DOT has many more potential substances.
=IIf([Amphetamines]="1","P
ositive",I
If([Amphet
amines]="0
","Negativ
e","Cancel
led"))
Header:
=Switch([Negative]="1","NE
GATIVE" & IIf([Dilute]="1","/DILUTE"
,"") & " RESULT",[Positive]="1","PO
SITIVE" & IIf([Dilute]="1","/DILUTE"
,"") & " RESULT",[Cancelled]="1","C
ANCELLED TEST")
I can't figure out how to have the report only list substances specific to a test. I only want the specific substances that are tested to return on the report. On the DOT all substances are set always (never add or delete substances).
I have included images of the DOT report. But again, DOT substances never change. Non-DOT do.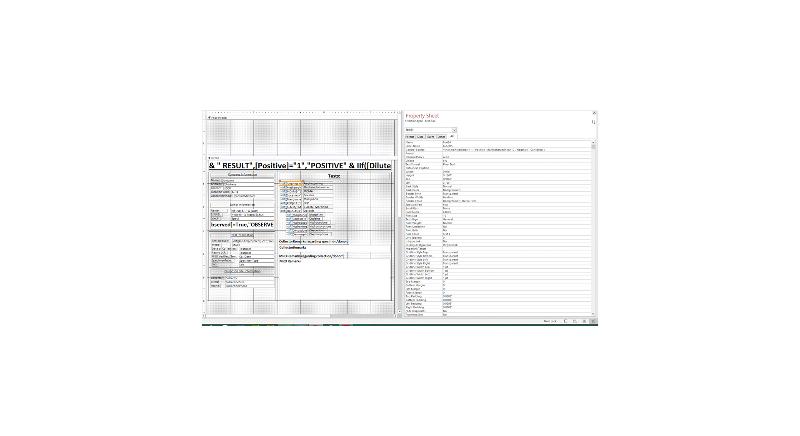 Scan.pdf