We are encountering an intermitent error upgrading a legacy Access 2003 application to Access 2016 for a client.
Our office has done dozens of upgrades from 2003 to 2013 in recent years but this is the first one to 2016. I don't know if the fact that this is going to 2016 is a factor, just thought I'd mention it. When doing the upgrades we know what needs to be changed and all the 2003 to 2013 upgrades have gone smoothly. Most of the functionality in this 2003 to 2016 is fine but one menu option is causing issues. Issues I've never encountered before.
Sometimes the menu option will run fine but sometimes I get the following two messages when it executes. Then the application shuts down.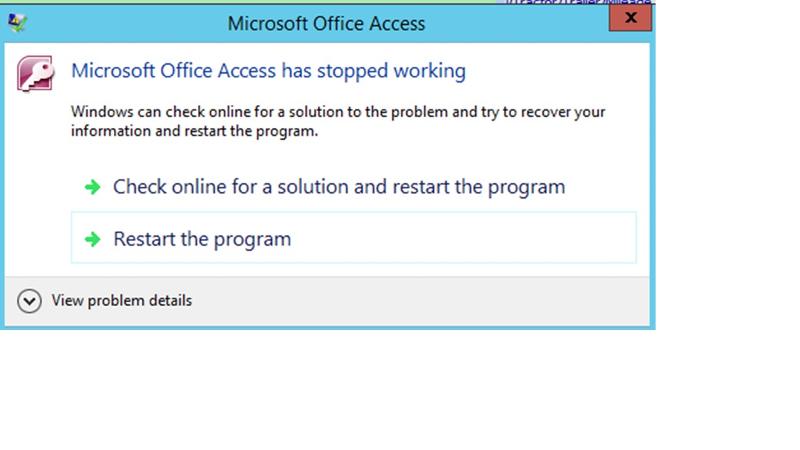 When I select the 'Check Online for a solution' I then get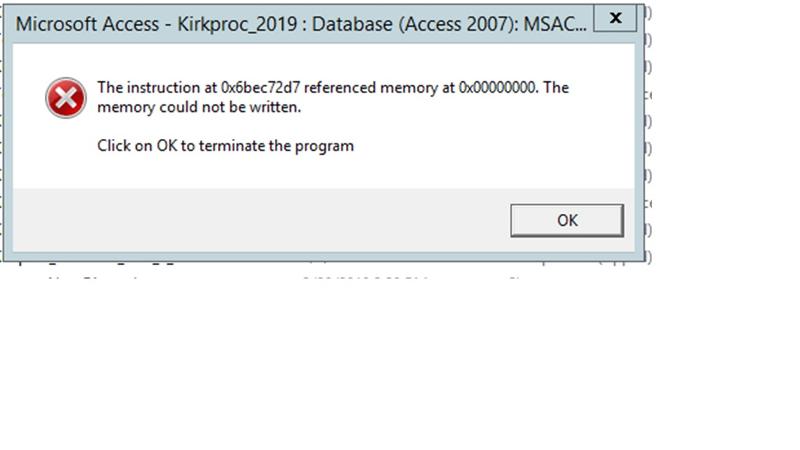 I have error handling in every procedure in the application but the error handling routines are not being invoked. When I get the Access has stopped working' message.
This error occurs on a client machine that is running Access 2007.
My first thought was to ask the IT support people to re-install Access but I wanted to see if the EE experts had any other ideas.
We have thoroughly tested this application in-house (and this menu option dozens of times) and never once had any issues or failures. We use an exact copy of the clients data to do our testing.
I realize I've not supplied specifics about the functionality of the menu option but I thought these messages might be indicative of a more general problem.