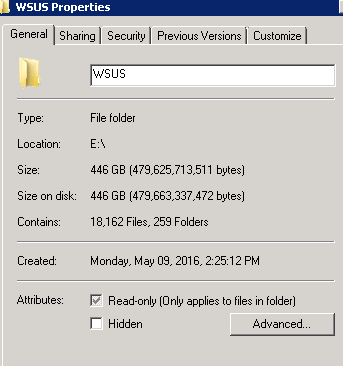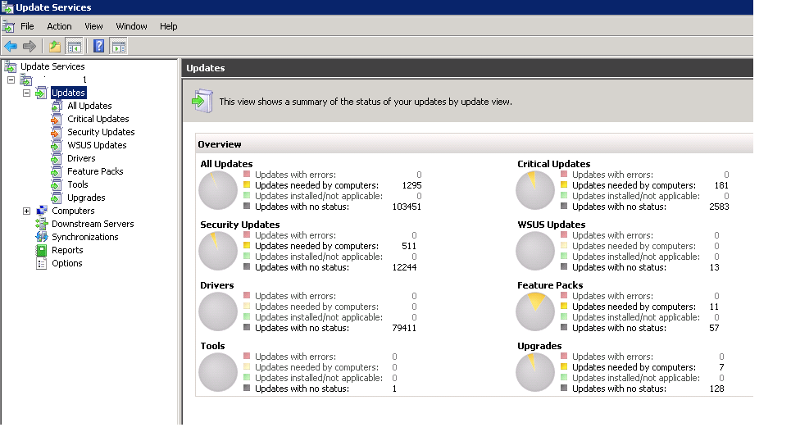 Hi,
I noticed that my server hard drive was running out of space and I learned that my WSUS folder was occupying 446GB (please see the screenshot).
Recently I "approved" all the updates in" Critical and Security" updates section in Update Services (please see the screenshot) and I figured that "approving" action caused this situation.
How can I remove some old stuff? or can I move the folder to an external USB hard drive?
Thanks.