Wanted to get verification on these so if you do not know please do not answer else other members that do will assume the question is answered.
This motherboard and memory question. What is the absolute max Memory with all specifications maxed (speed throughput that "BUS pipe thing"out I can use on this machine. I hope to get more use out of it. Since memory is so inexpensive. This Mother board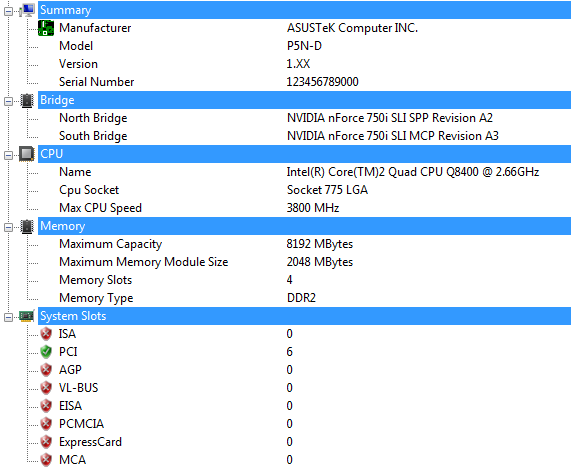 I can see it says DDR2, 8192 and 4 slots I have 4 chips with 1024 in each so I figure I can double it? Here are the slots...minus one that got cut off in screen capture.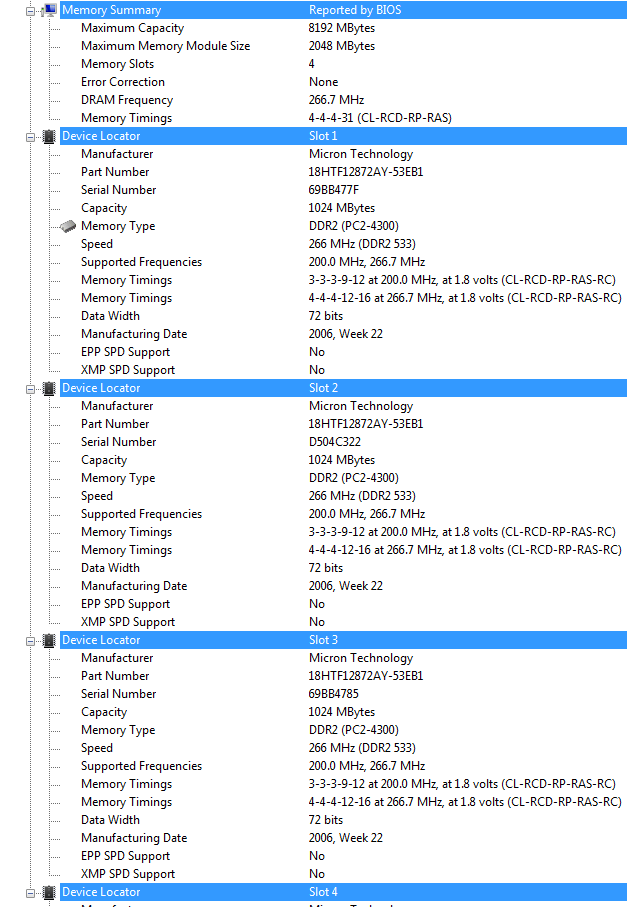 In addition I thought that these two were good candidates but i am not sure how to spec these out with MGHz and Speed. DO they need to match all the specs seen here or are there things I can improve on and purchase something faster in the specs not shown here.
I thought this one from
Crucial
or this one from
Samsung
Your thoughts and opinions appreciated. Thank you!