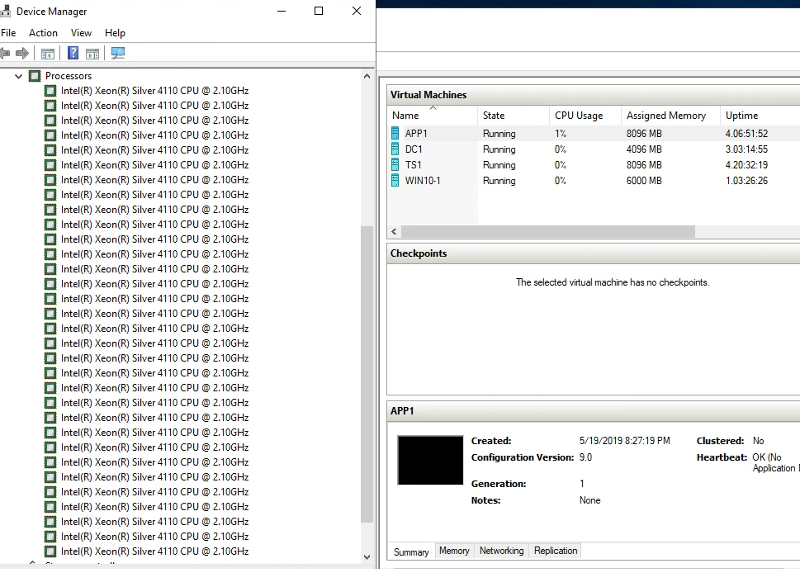 Hi,
I have a new server running Hyper-V 2019 and it came with two Intel Silver 4110 @2.1Ghz (8 core) CPUs and 64GB of RAM.
I have 4 virtual machines - (1) Domain Controller (2) Application Server (just files and folders) (3) Remote Desktop Server (for two remote users running Word/Excel) (4) Windows 10 (only used if & when I need to do some testing). There are 8 users on the network.
I am curious what would be best way to assign CPUs to VMs since there are two physical CPUs.
Currently each VM has 1 virtual processors as I accepted "default value" when creating these VMs except manually assigned RAM amount.
Thanks.