I have a Dell Optiplex 3020 (SFF) Small Form Factor running Windows 7 professional.
The back of the computer has a connection or a DP monitor and a connection for a VGA monitor.
The computer has Integrated Intel HD Graphics 4600/ HD Graphics 4400/ HD Graphics
The CPU is Intel Pentium G3220 (Dual Core, 3MB Cache, 3.0 GHz, w/HD Graphics)
Serial - support Serial / PS/2 Add-in Bracket or Serial / Parallel Port PCIe Add-in Card
Parallel - Serial / Parallel Port PCIe Add-in Card
I currently have a monitor with a VGA connection to the computer.
I would like to replace the VGA monitor with two 24" monitors for a dual display (extended desktop).
Question: Can I attach a device to the computer's Display Port, that will allow me to attach two DP monitors and extend the display?
or Purchase a graphics video card and insert it into one of the motherboard's slots below, that supports dual monitors?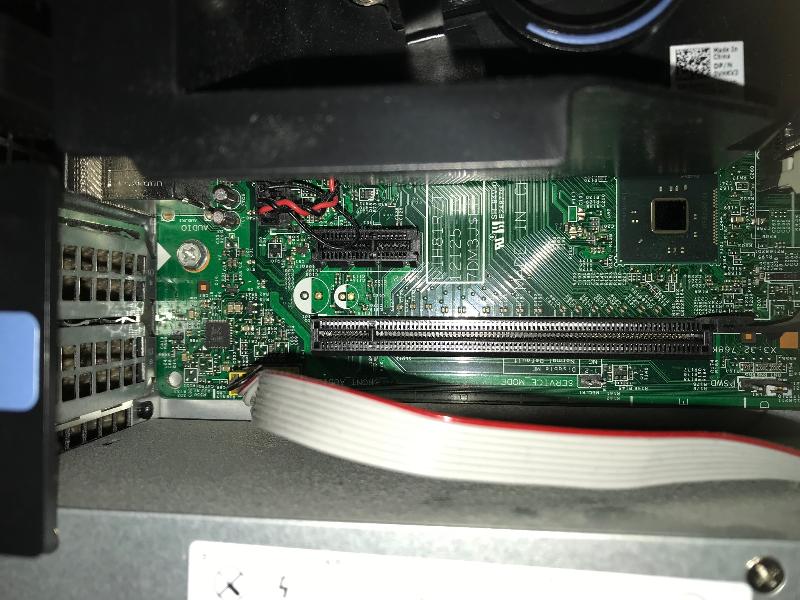 or if you have another suggestion, I am open to it.