Hi guys,
Got a sql server2012 running enterprise evaluation edition. It's a free version.
I got license for standard version of 2012 sql
hi i tried to activate through the sql server management studio. entered key and got this error below in pic.. can i ignore that error and go ahead ?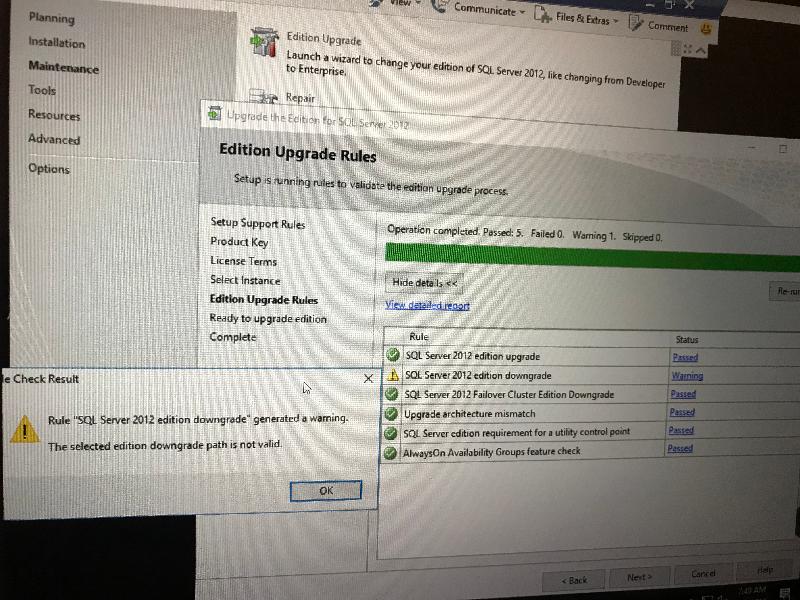 or do i need to uninstall enterprise evaluation version. and install standard version from scratch ? ?