Hello,
I have a warning like below. Each excel cells has an small green sign at their top left corner.
When clicking on it it shows Numbers stored as text.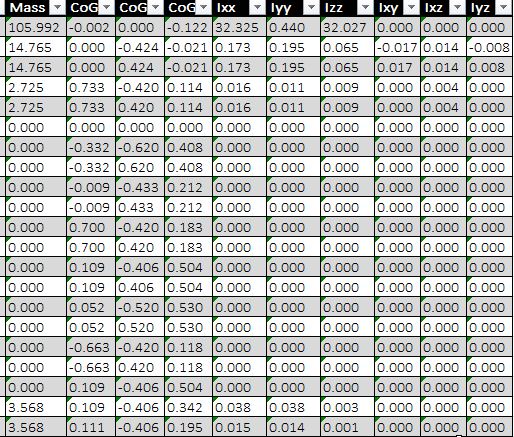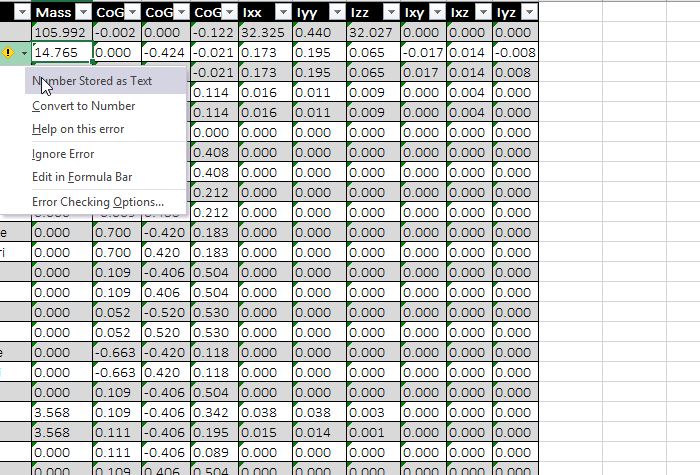 I didn't want to get this warning and small green signs and keep all of them as text how can i do it ?
My code is also like below.
        Public Shared Function WriteCheckSheetDgvToExcel(ByVal objSheet As Excel.IXLWorksheet, ByVal dgv As DataGridView) As Boolean




            Try




                For colHeader As Integer = 1 To dgv.ColumnCount Step 1




                    objSheet.Cell(1, colHeader).Value = dgv.Columns(colHeader - 1).HeaderText




                Next




                For col As Integer = 0 To dgv.ColumnCount - 1 Step 1




                    For row = 0 To dgv.Rows.Count - 1




                        objSheet.Cell(row + 2, col + 1).SetValue(Convert.ToString(dgv.Rows(row).Cells(col).Value)).SetDataType(Excel.XLDataType.Text)




                        If dgv.Rows(row).Cells(col).GetType = GetType(DataGridViewComboBoxCell) Then




                            Dim cboCell As New DataGridViewComboBoxCell




                            cboCell = CType(dgv.Rows(row).Cells(col), DataGridViewComboBoxCell)




                            If cboCell.Items.Count > 1 Then




                                objSheet.Cell(row + 2, col + 1).DataValidation.List(ComboboxItemsToList(cboCell), True)




                            End If




                        End If




                    Next




                Next




                FormatSheetAsTable(objSheet)




                Return True




            Catch ex As Exception




                Return False




                Tools.OutputLog.Print(Tools.OutputLog.Type.ERR, ex.Message)




            End Try




        End Function