When updating crystal reports developer 2016 to the latest service pack it is 7 I noticed that there were errors in my installs.
the first machine was a windows 2012 server
the second machine was a windows 7 professional service pack one We installed Crystal with no hiccups or problems last year in August for both.(just unclear why the SPs are giving trouble?
initially both gave me the error of "suppressed reboot".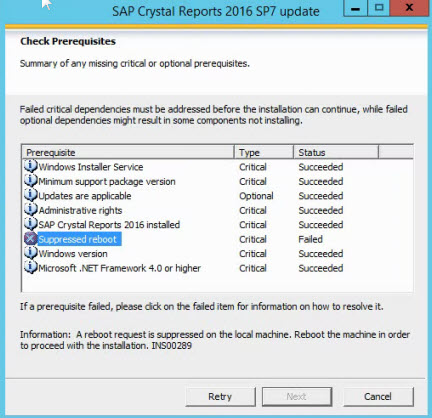 it was a critical piece of the update so I had to unwind everything I did on both machines.
I went to this link below follow the steps on suppress reboot error went back to both machines, and ran as administrator as the instructions say after having gone to edit the registry keys .
https://www.baronsoftware.com/Blog/fixing-setup-errors-updating-installing-sap-crystal-reports-2016/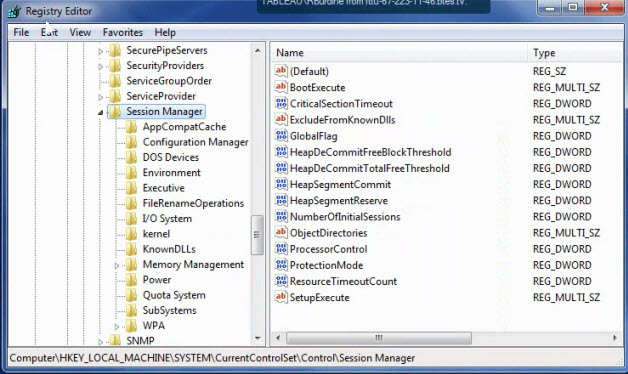 The windows 2012 server machine worked well and installed after having run as administrator and following these steps :
1. Click Start > Run. The Run Dialogue box appears.
2. Type "regedit" in the Open field. Click OK. The Registry Editor appears.
3. Navigate to \HKEY_LOCAL_MACHINE\System
\CurrentCo
ntrolSet\C
ontrol\Ses
sion Manager\
4. Double click on the PendingFileRenameOperation
s
5. Delete the content of this value
6. Click OK > Yes > OK
7. Launch the installer and no reboot is required
So this resolves installing any Crystal Reports 2016 update/patch/service pack.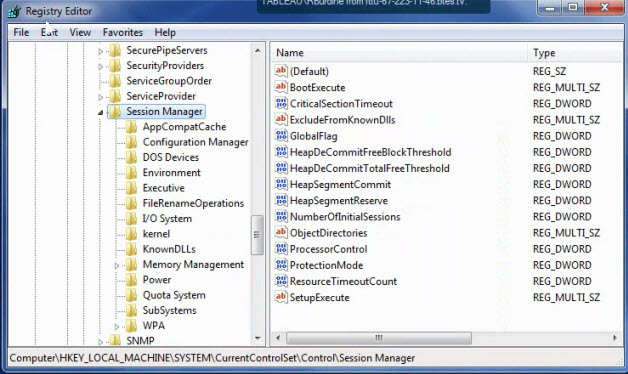 The Windows 7 professional service pack one did not have the same registry keys as the server and the instructions do not identify any differences between operating systems so at this time I'm unable to install on the windows 7 professional machine? Here are the keys under the same path for Windows 7. Any ideas on how to fix this?
Error occurs about 5% into installation of CR.