Hello,
I have XenApp 6.5 under windows server 2008.
XenApp 6.5 - initializing Citrix data store failed if TLS1.0 is disabled,
In fact, When I disabled the TLS1.0 on the server and after we are running Citrix AppCenter We obtained an error message (attached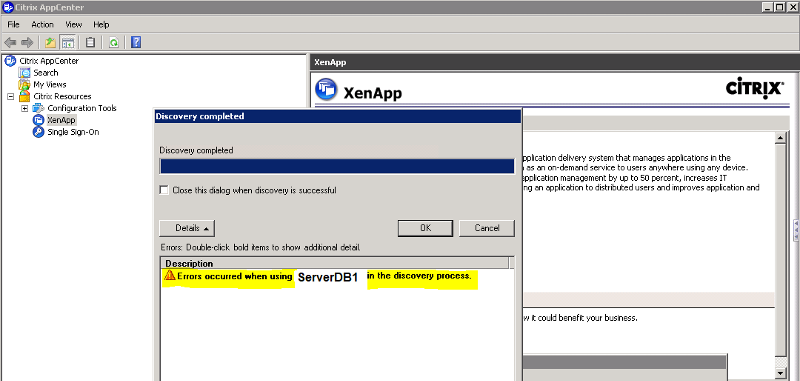 ) :
Errors occurred when using ServerDB1 in the discovery process.
Please can you advise me what is the solution ?
Best regards,