Hello,
I have on my program several rectangles. The rectangles are moveable. But Collisions should be avoided when moving.
For example:
When I move the blue rectangle on the red rectangle then a collision happened.
The blue rectangle should then be placed under the red rectangle.
But then a collision with the green rectangle happens.
So rectangle blue should be placed between rectangle green and red.
I draw a rectangle after mouseUp Event.
How can I solve this problem?

Result: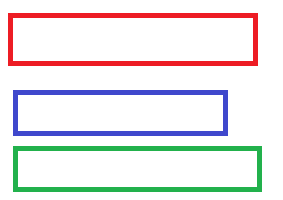 Thank you