WIn10:
Hi,
I just installed FireFox on my Win10 machine. At one point,, it took me to this screen, recommending I connect another device to FireFox.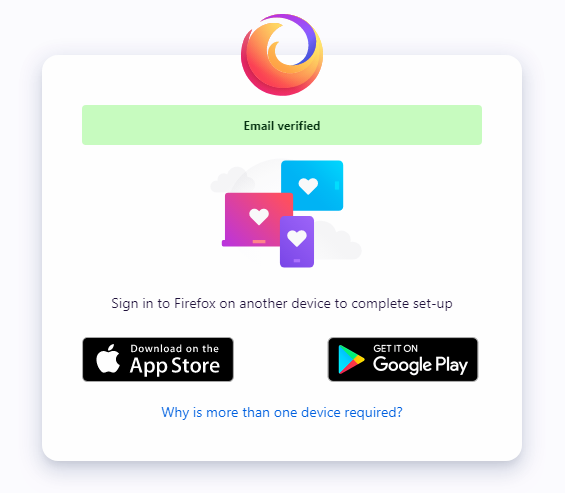 Can I safely use FireFox if I don't have a second device to connect to FireFox? Or, can I "fake" it by connect my phone (which does not have FF installed) or from Chrome Incognito?
And, how would I "connect" to FireFox from another device?
Thanks.