In Vsphere 6.7 where on earth are the Advanced CPU HT Sharing: Options!!!! I have looked in both the HTML and Web client and cant find these options!
Here is a screenshot from Vsphere 5.0 console showing clearly where these options are located: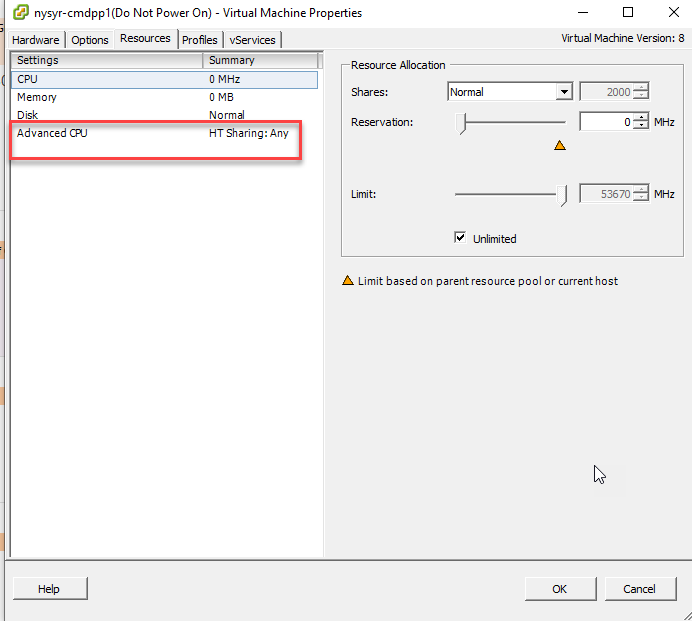 Can anyone help point me in the right direction?
I need these same options because I do not want to share any CPU with any other vm so I need to find this same option in Vsphere 6.7 and choose "None"
Thanks