Need this Word Booklet to print properly (Mac to HP Laser)
I have attached a booklet sample I created so I could find help to make it print like a booklet.
I use Word 16.27 (2019) ON A MAC
I feel like I am missing this "Multiple Pages"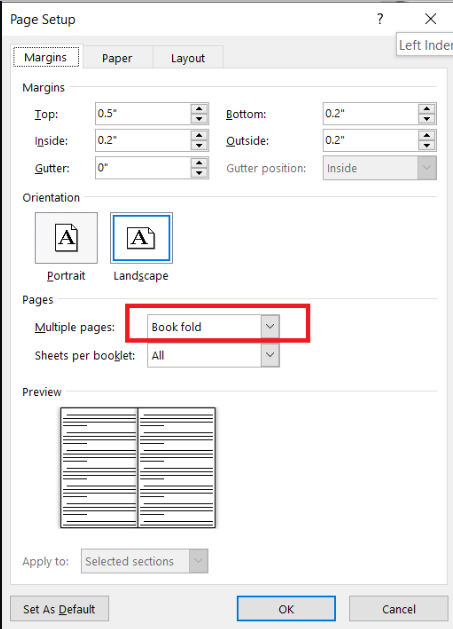 I do not see that option aywhere.
Can you make this print like a booklet?
If you make a small change to do this, please send me back the working version and tell me what you changed.
Also, how do I make Word print the one side and request my confirmation that I flipped the pages over?
Thanks!