Hello everyone.
For starters, I do not make a lot of money in my self-business.
So, I have to get what I can get, in order to grow.
With that said.
I have just purchased an
Intel SR2500ALBRP
The motherboard:
S5000PAL
In the following image, you will see a BLUE set of SATA cables with a single PLUG at the end.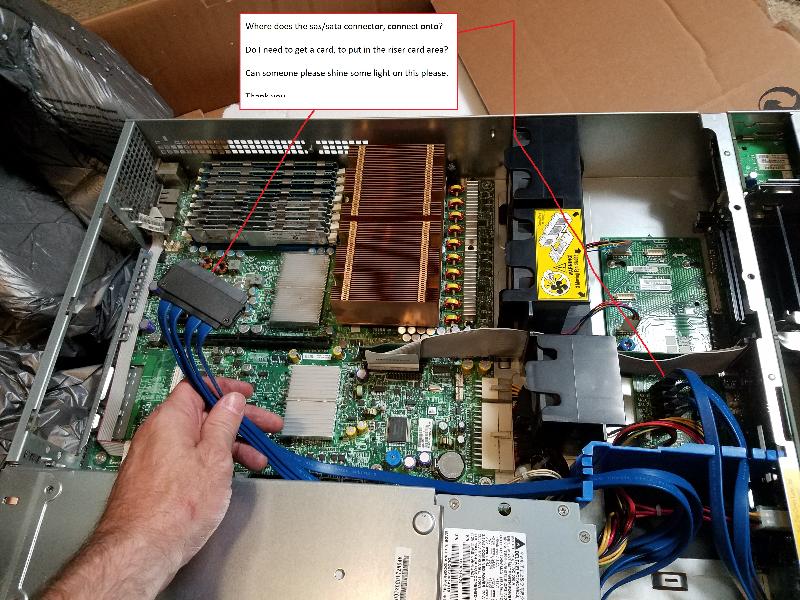 Now,
The PCI riser assembly
has only a NIC Card on it with DUAL 1G nics.
My question is simple.
WHAT RAID Card do I need to get, to connect this with?
Thanks.
Wayne