We are following instructions to burn to disc one (1) mp4 video. The first program did create the audio_ts and video_ts folders
In the image you see a mention of a file system. It also mentions using your own favorite burning software. Efforts to burn these two files (audio_ts and video_ts has failed.
What is this file system?
What other programs can you suggest. It's one video to play before a group of people so we need the video to play on a table top player and I try not to pay for a program since it's only one video needed. Thanks.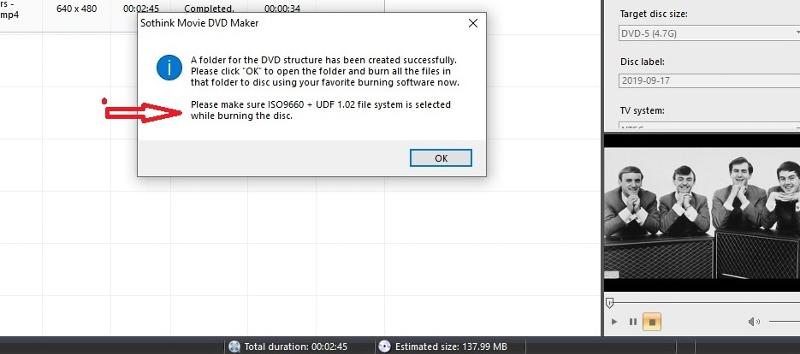 The burner recommended along side the above program that created the file structure, was to locate the folders and move them to another folder. Here they are and the chosen burner is getting errors when trying to just add the folders to the burning program.