Editing an ASP.Net webpage.
Everyone, We are trying to edit this webpage, please see the attached images.
This is a checkout page and we are trying to put the "Zip Code" text box on the same
line as the "City and State" text boxes. We want to move the highlighted box which is
the zip code box, one row up to be on the same line as "city" and "state". The "State"
text box is the "Drop Down" box. I also included the image with the Code. I know a little bit of HTML and CSS, but nothing really about ASP.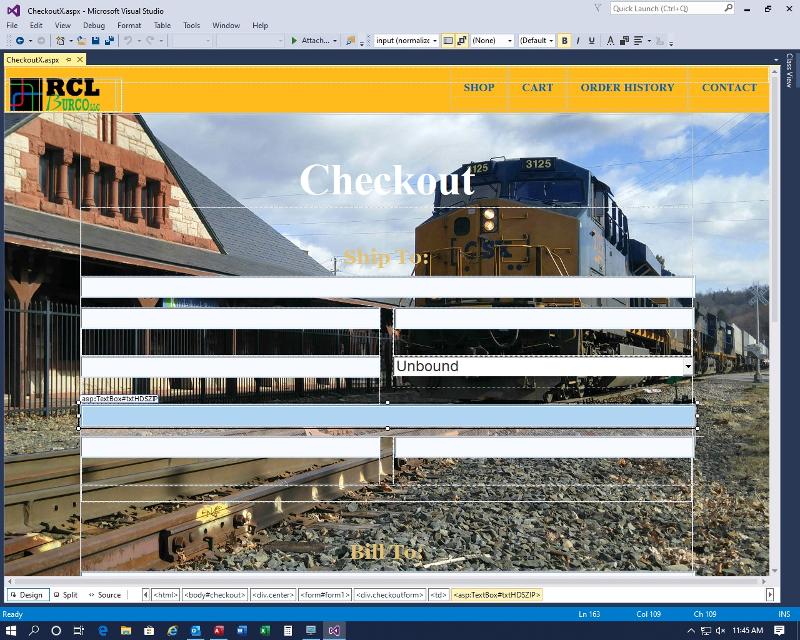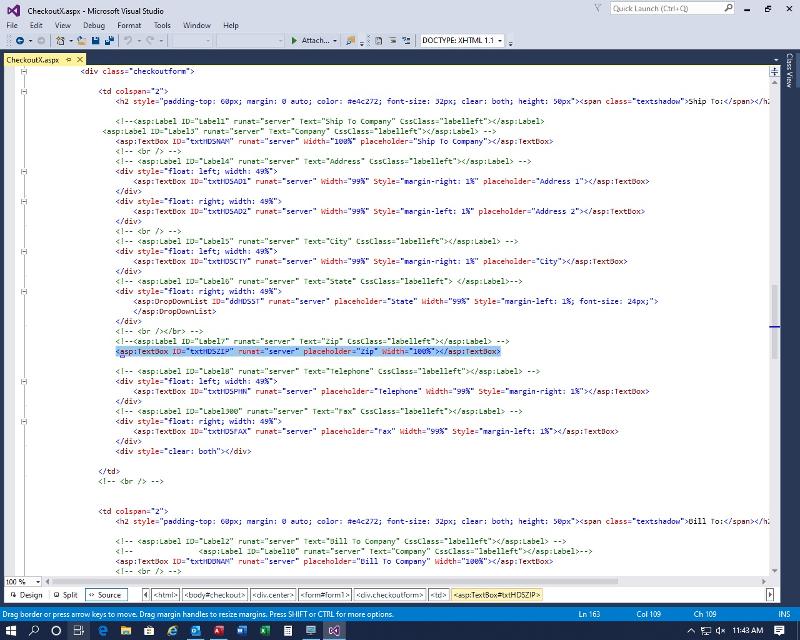 Thanks in advance for your help.