I've got Docker installed and I've downloaded a boilerplate from
https://github.com/kunalkapadia/express-mongoose-es6-rest-api
Everything's installed including "yarn" - all good.
But when I run this: $ bash bin/development.sh, which, from what I understand is instantiating the docker dynamic, it just hangs on "3.4: Pulling from library/mongo."
Here's what it looks like: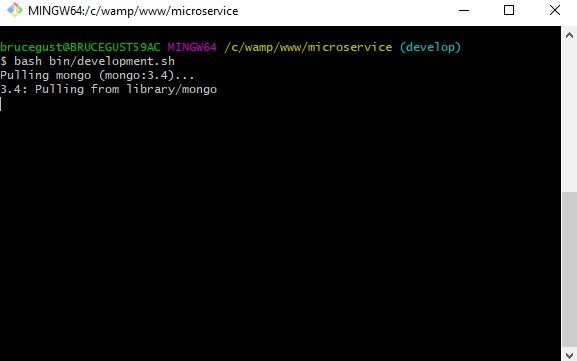 I am poised on the threshold of greatness! I've got my Node syntax proofed and ready! All I've got to do is drop it into the Boilerplate and wrap it in a Docker image and I will be done!
But I can't get past this thing and I'm stuck!
Thoughts?