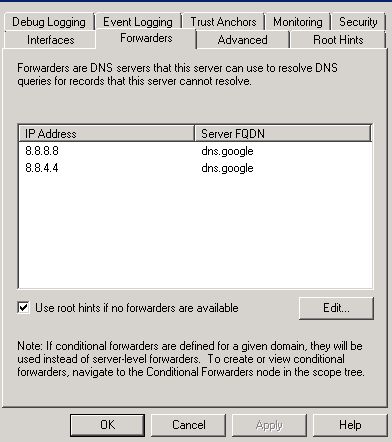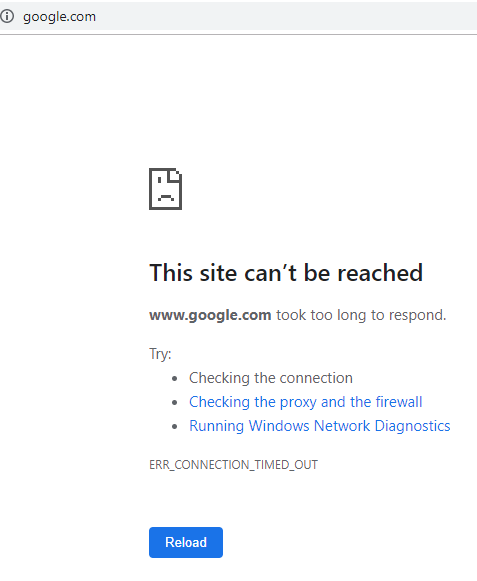 Hi,
I have SBS2011 Network and starting yesterday no one can do the search in Google Chrome. It returned "This site can't be reached".
Last night I added 8.8.8.8 and 8.8.4.4 in Forwarders tab in DNS manager and the problem went away.
However this morning, the same problem is back.
I restarted DNS Server and DNS Client in Services.msc, but to no avail.
Users can do search using msn.com or yahoo.com for now, but as long as it uses Google search engine, it fails no matter which browser they use (IE, Firefox)
Can you help?