hi folks
i just tried updating Office 2011 on a Mac and got the below error message after installing and activating this Office installation.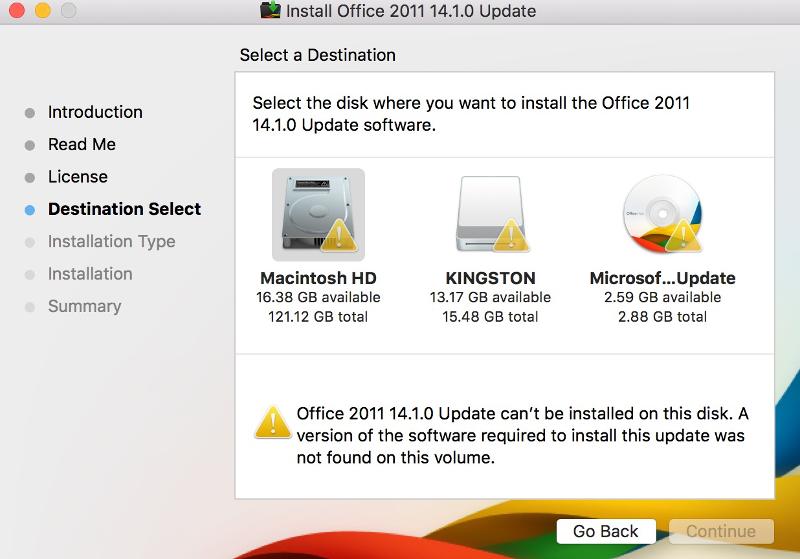 it is interesting that i
didn't
have the same issue when i installed the
same
version of Office in a VM a few months ago, but i got the
same
error when trying the same steps on the
same
VM today.
any thought please?
thanks heaps,
bbao