The user suddenly got a message saying that the power adapter for their Inspiron 15-3565 Laptop couldn't charge their computer.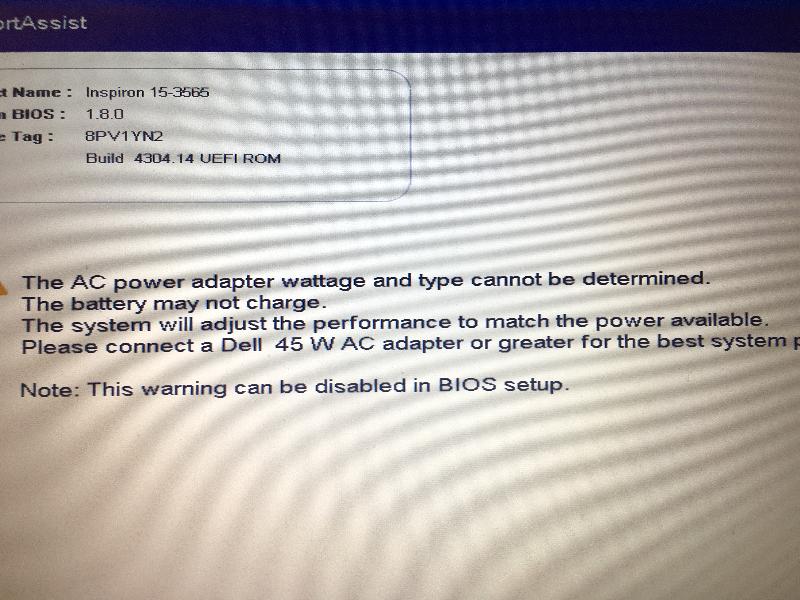 I had them shut down the Laptop. When it came back on, there was no message anymore. HOWEVER, yesterday they shut down and that didn't help.
Is the problem with the adapter, the motherboard, Windows 10?
How do I proceed? Replacement 3rd party adapters are cheap enough, if that's the problem.
Thanks.