hey guess, we had a muck up.
The backup server accidentally turned on a VM thats a domain controller (hostname ADFS which is win2008r2), so we had 2 of the same VM running at the sametime, so it caused a duplicate existence - Active Directory and replication didn't like that (also the GC got messed)
note: main DC is called NEWDC (win2016)
here's what DCDIAG and
dcdiag-failure.txt
here is repadmin -
repadmin-fail.txt
1) I ran repadmin /showrepl and it showed replication failure, so i thought resetting the burflags for replication would help. I did this article for non-authoritative restore.
https://support.microsoft.com/en-ca/help/290762/using-the-burflags-registry-key-to-reinitialize-file-replication-servi
a) after this atleast the repadmin /showrepl command showed all Replication - Succesfull but later when i reset the server it all failed again. Replication will go back and forth between failed and success. Currently at 930pm it shows 'successful' but it will fail again.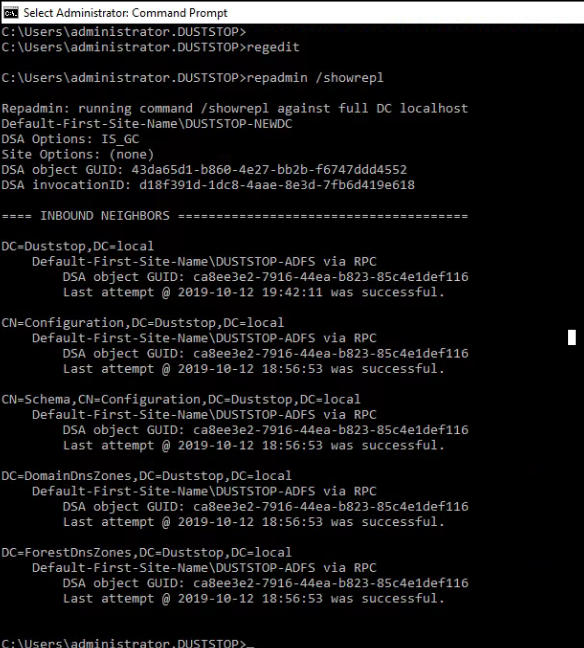 dcdiag-flipssuccessfulshortly.txt
2) when running DCdiag it gave a list of errors including SYSVOL not being online, LocatorCheck, all failing.
3) when i try to open Active Directory and Users on any DC it gives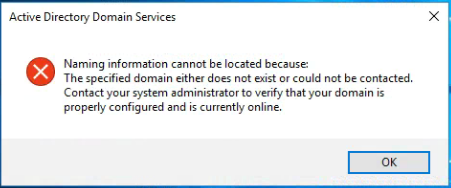 Whats the best way we can get replication to start from the other NEWDC and fix ADFS??